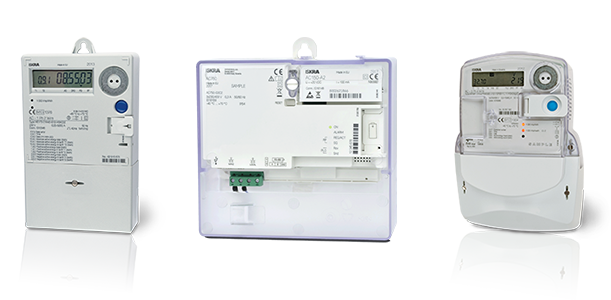 Metering
Iskraemeco: Metering Is Our Business
Enerco is partner to lskraemeco, which has been delivering metering solutions since 1945. The company's visionary point of view and a touch of curiosity are reflected in their most recent endeavors which include intelligent metering solutions for renewable energy sources, electric vehicles and telecommunication services.
Our products and services, incorporating a sound understanding of our customers' needs provide long-term sustainable solutions. Our strong commitment towards energy efficiency encourages environmentally friendly management of natural resources.
lskraemeco's interoperable products are a timeless solution which enables utilities to fully focus on building a better tomorrow for their clients. With meters addressing diverse market demands, a variety of communication options, interoperability and comprehensive services we help energy companies shape the future of energy production and management.
Our full suite of intelligent products, services and solutions will take you a step further towards a smarter electrical grid.
Iskraemeco quick facts
Almost 70 years of know-how and quality,
A broad and rejuvenated product portfolio,
All ISO quality certificates,
More than 2 million smart devices in operation,
Worldwide delivery of future-proof solutions,
A founding member of the lDlS Association,
An established global partner network.