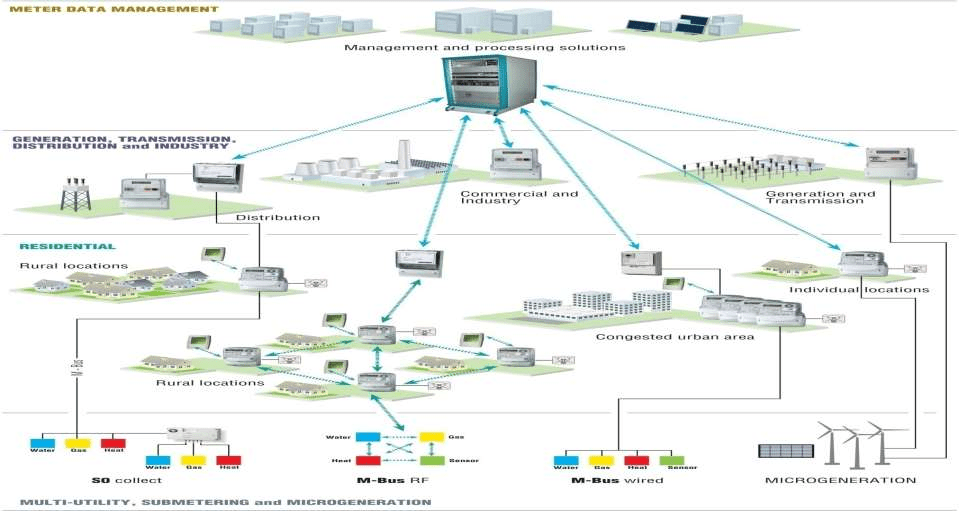 Automated Measurement and Management
Technologies That Meet Future Metering Challenges
Enerco offers its residential customers the tools to keep track of any type of energy used and manage the costs at all times. Automated Meter Management (AMM) is a system which collects stores and processes data of different types of energy, including electricity, heat, gas and water. This process is done at all levels of production, transmission and consumption.
Through usage of different measuring and communication devices, including a direct connection, modem connection, different protocols and user-friendly software, we enable our residential customers to monitor energy usage, set energy consumption limits, or switch it off completely.
Our Data Collection System Management communicates with residential buildings and energy production facilities, and monitors the amount of energy produced and consumed, ensuring data collection and processing to the billing center. This integrated system also provides the platform for providing monitoring and network management. All parts of our AMM system are in compliance with the international IEC standards.