Helping Kosovo and Albania Energy Operators Modernize Their Infrastructure Resulting in Reduced Energy Losses And More Efficient Energy Utilization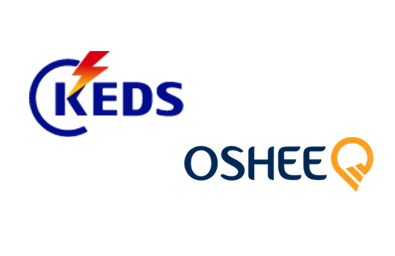 Enerco currently has more than 500,000 smart devices in operation in Kosovo and Albania, while more smart devices are continually being added to energy systems and networks in the region.
Earlier KEDS and OSHEE were managing their energy operations with mechanical equipment that contributed to a considerable amount of losses.
Due to the state of their infrastructure, the companies faced a proportionally high percentage of technical and commercial losses.
With increasing demand for electrical energy in Kosovo and Albania, the utility companies in these two countries have been under enormous strain to optimize their energy utilization. To resolve this situation, the Operator of Electrical Energy Distribution (OSHEE) in Albania, and Kosovo Energy Corporation J.S.C. (KEK), now KEDS, have published a series of tenders for the purpose of modernizing their electrical energy networks.
Until now, the priority of these utilities has been to substitute the mechanical equipment with a modern and highly efficient solution. After a competitive public procurement process, these two utilities decided to shift from outdated metering equipment to Enerco's latest technology in order to reduce energy losses.
A replacement of the existing system with electricity meters produced by Iskraemeco was thus a smart step for KEK and OSHEE. The transition was essential also because a significant amount of the installed meter population was not properly calibrated.
With the new metering equipment in place, the companies are now able to make comprehensive network analyses and diminish considerable amounts of losses.
Enerco is committed to nurturing the established cooperation and plans to continue helping the utilities in Kosovo and Albania improve business processes and energy management in future engagements. For this purpose, customer teams have even visited Iskraemeco for a series of training courses to maximize value obtained from using our solutions.